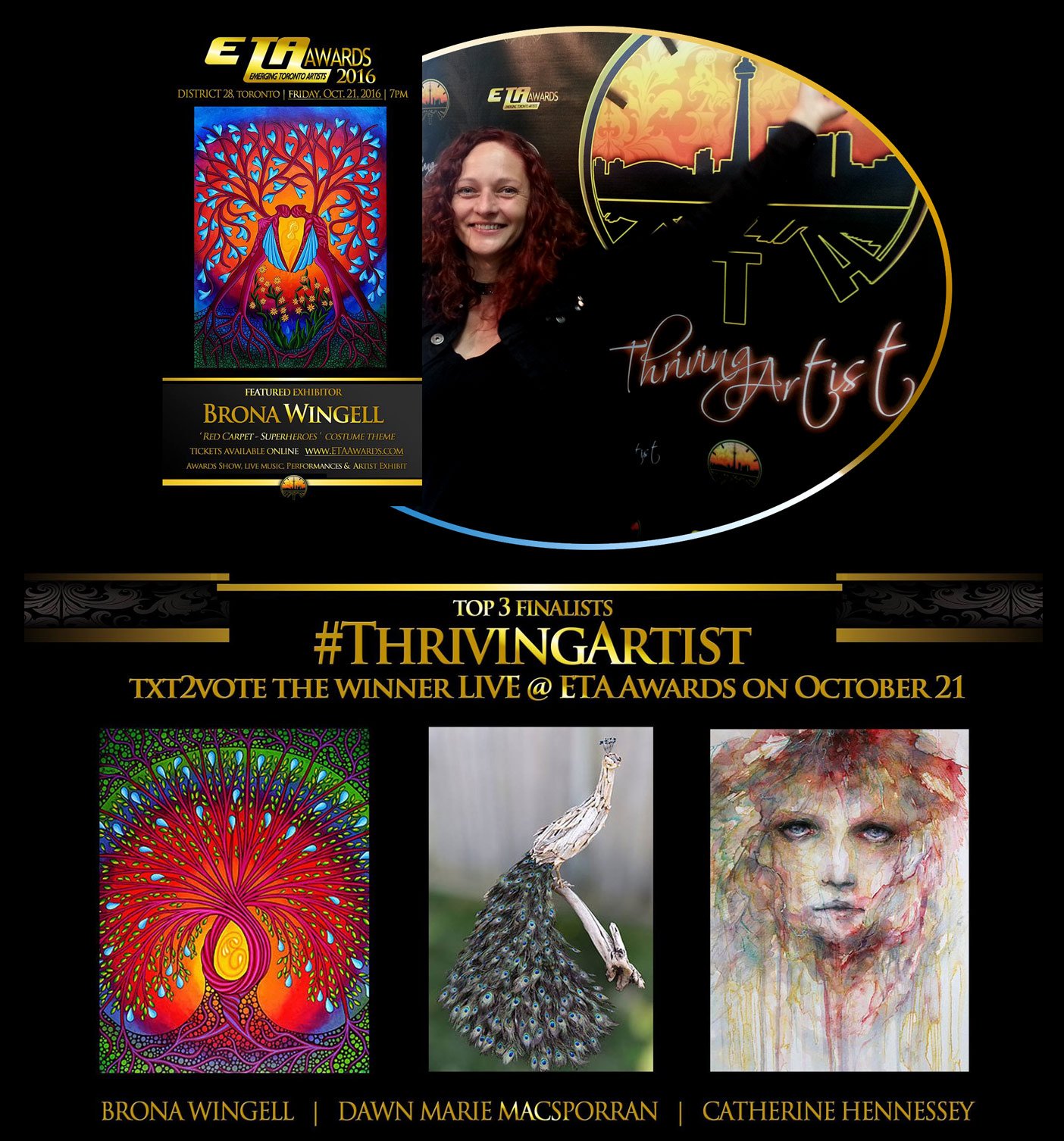 ****************
ETA Awards 2016
A Thriving Artist represents positivity, encourages their peers, has a missile-focused mindset and utilizes the networks around them, in an effort promote themselves while supporting others.
Emerging Toronto Artists is a community founded on the #ThrivingArtist mentality!
We invite you to join us for our annual awards show event this Friday, October 21at District 28 Toronto (7pm) to celebrate all the amazing emerging talent of Toronto's booming artist community!
Live music, stunning acrobatic dance performances, special film screenings and more, will accompany our 65+ artist exhibit with 1000s of original masterpieces available for purchase.
From 7-8:30pm, the audience is invited to participate in selecting the recipient of our top award, the #ThrivingArtist Award from our 3 finalists via TXT2VOTE live at the event! With audience assistance, the deserving artist will be presented with trophy and $500 cash prize, in addition to our 7 other award categories at our 9pm ceremony at the event.
___________________________
DISTRICT 28: www.district28.ca – 28 Logan Avenue, Toronto, ON M4M 2M8